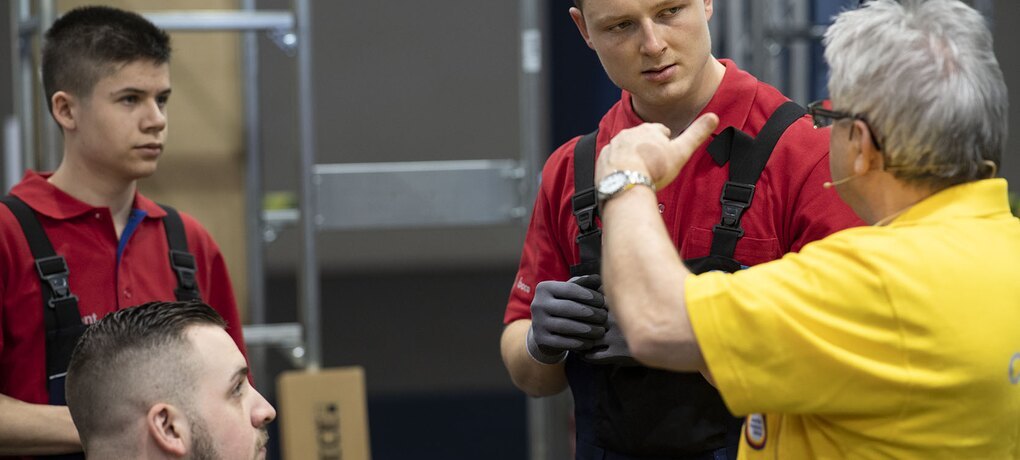 Talented young sanitation specialists put their skills to their tests at the very first ISH Championship as part of this year's ISH.
ISH 2019: Talented young craftspeople compete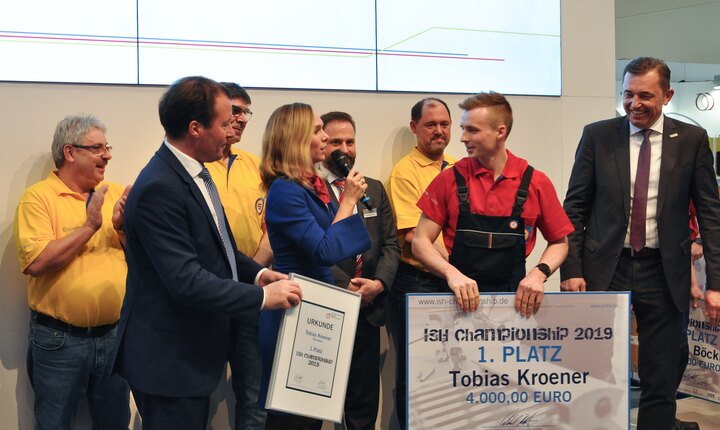 Under the leadership of the German Central Association for Sanitation, Heating & Air Conditioning (ZVSHK), the ISH Championship took place at this year's ISH for the first time. Six young systems mechanics for sanitation, heating and air conditioning technology put their skills to test in "Plumbing & Heating".
The task was set by national coach Josef Bock, who also prepares German participants for international competitions at the National Training Centre for sanitation,  heating and plumbing professions in Schweinfurt. He led the running order of the competition and was a member of the jury. TECE supported the youth competition with detailed introduction product training on its materials.
The event formed part of the "Time to Start" campaign. The campaign's goal is to entice students into the training profession of an HVAC systems mechanic. The ISH Championship is intended to show the trainees and journeymen who visit the specialist trade fair the kind of precision and accuracy that you can work with in this trade. 
During a total of 24 hours of competition, which were split over the first four days of the trade fair, each of the six participants built almost an entire bathroom right before visitors' eyes - including underfloor heating and a manually assembled bathroom radiator in the form of the Frankfurt trade fair tower. A specialist jury of four people evaluated the competitors' skills and methods, but also functional aspects such as dimensional tolerance and the tightness of the technical building equipment unit.
The ZVSHK used multipleTECE products during the first ISH Championship: the flexible TECEprofil pre-wall system, the universally installable shower toilet module and the clever TECEdrainprofile drainage solution for the shower. Before the start of the championship, the participants also received product training from Detlev Lienig, head of training at the TECE Academy, who followed the proceedings during the competition alongside colleagues from our external sales.
On the fourth day of the trade fair, ZVSHK president Michael Hilpert and Wolfgang Marzin, chairman of Messe Frankfurt, crowned Tobias Kroener from Wiesbaden the first ISH Champion. He was followed in second and third place by Marcus Böckler from Bavaria and Manuel Burkin from Baden-Württemberg. Yet all of the participants were winners: everyone did such technically excellent work under the gaze of the expert visitors to ISH that we can only take our hats off to them.