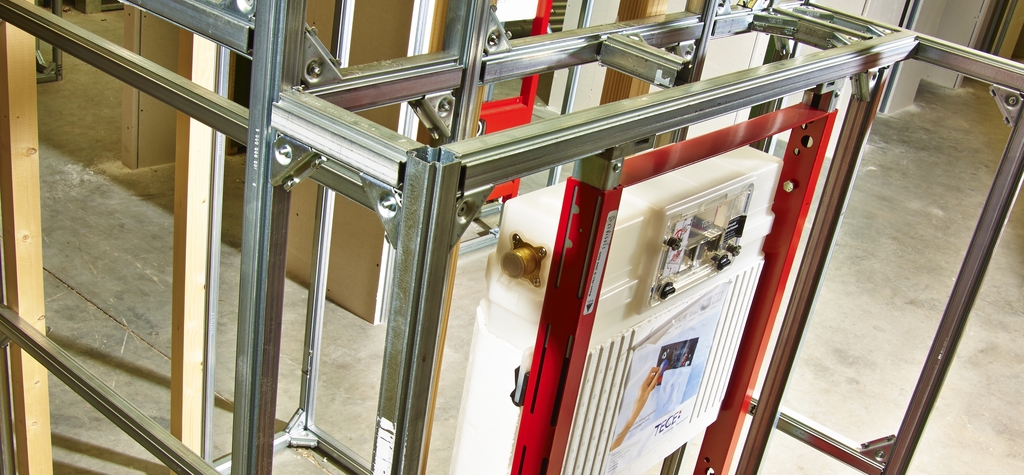 Netherlands
Collaboration of all involved
Raymond Marsman: "The close collaboration of all involved is decisive nowadays. We start working with the client and the other actors in the early phases of a new-build project.
This creates a transparent dialogue in which the best-possible installation technique is carefully discussed. For new buildings, we also offer a basic concept that can be easily adapted to the client's wishes.
The maintenance plan is also considered at this point. Fortunately, the choice of products is determined not only by the price but also by the quality, the additional benefit and the long-term maintenance costs."
Prefabrication met TECEprofil
Löwik Installatietechniek has developed two prefabricated modules for new buildings. An installation module for the ground floor and a pipe shaft module or the first floor.
Both modules are built with the installation wall system TECEprofil and both are equipped with the TECE concealed cistern.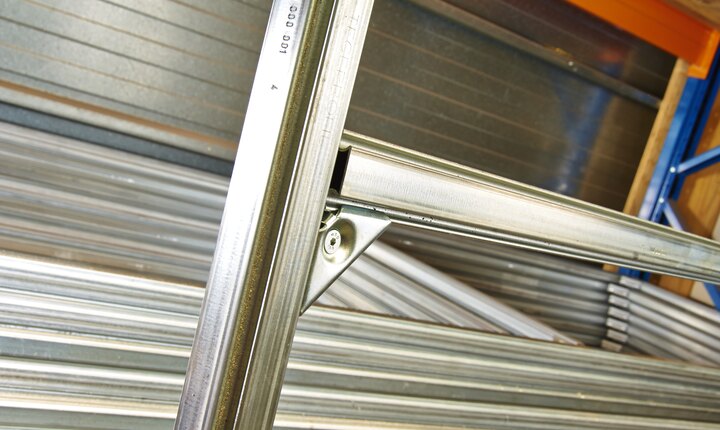 Raymond Marsman: "I came across the TECEprofil installation wall system quite by chance at the end of last year. One day, I opened the TECE folder at precisely the point with the galvanised steel installation walls. I was immediately inspired and saw the potential right in front of my eyes. So we started working on the installation module right away. Everything was quickly created in 3D. This was followed shortly afterwards by the installation module with the concealed cistern and the extension with the pipe shaft module. The prefabricated installation module fits perfectly with the layout of the supply units, the floor openings and the floor to be laid later on.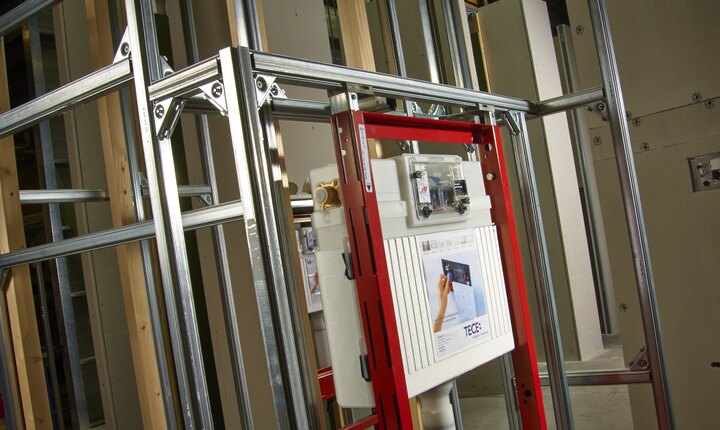 The assembly and installation of the prefabricated installation modules, including the entire concrete jacket and the connection of all pipes, was completed in a single day.
We achieved this through close structural collaboration between Hegeman Bouwgroep and a fitter from Löwik Installatietechniek.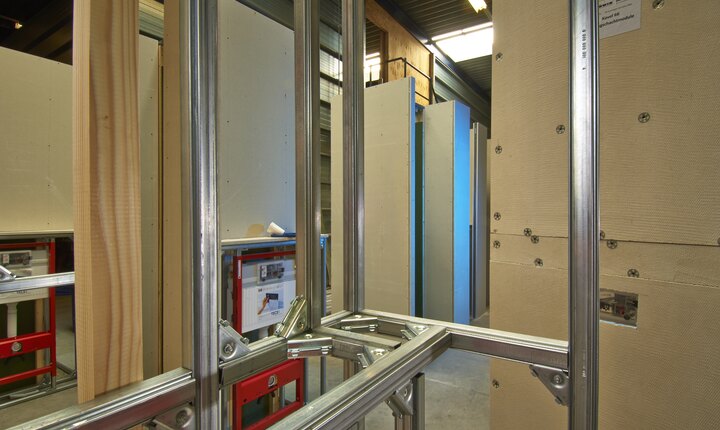 WhyTECEprofil?
Raymond Marsman: "The installation wall system from TECE is solid, dimensionally stable, universally usable and low in weight. As it comprises few parts, it is easy to work with and no special tools are required. It is an ideal installation wall system for prefabricated houses and meets our own requirement of being able to renovate existing apartments within a week."