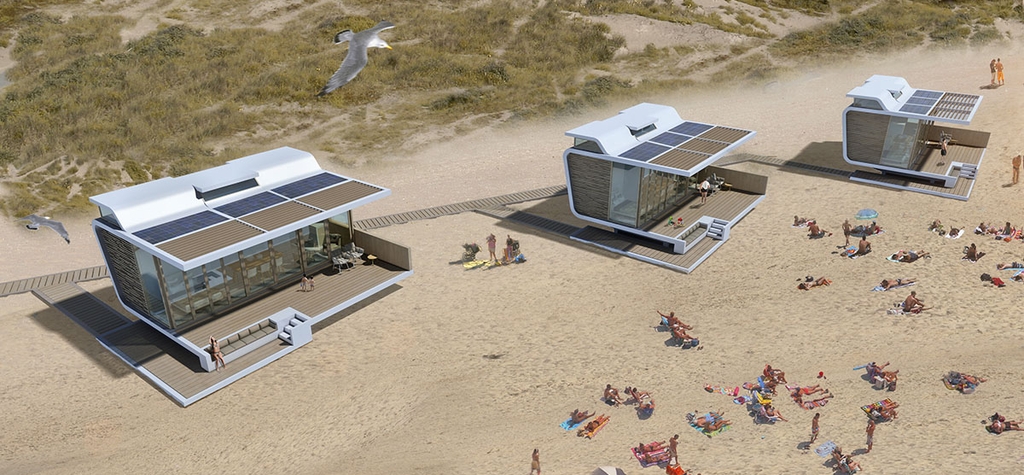 Netherlands
Innovative company Conntech bucks the trend
Conntech managing director Toine Sonderen says, "We believe in flexible, intelligent installation solutions. We provide a modular system that allows our customers to build faster, save costs and react flexibly to technical requirements. "Conntech" stands for "Connecting Technologies" or for the linking of technologies, objects, people and organisations. By this we mean the design, planning and prefabrication of intelligent installation concepts. Wherever possible, we also taken account of groundbreaking innovations. This means we can achieve considerable savings of time and money as well as improvements in quality."
Intelligent, connection-ready, technical prefabricated walls
In addition to the self-developed Energy Hub and the components for flexible energy distribution, Conntech also manufactures prefabricated walls with the installation wall system TECEprofil. According to Toine Sonderen, "When constructing the building, we work with intelligent prefabrication technologies for the water supply and drainage (with the TECElogo push-fit system), for the sewer system, for the power supply and for the data connections. In order to install the installation wall in the building, we have developed a special connection technique that fits perfectly into the installation wall system from TECE. Another advantage of the TECE system is that a wall that does not fit correctly due to structural deviations can be quickly adjusted on site thanks to the flexible elbow screw connection. Installing the TECE concealed cisterns is also simple and can be completed in a matter of moments."
Installation time on site: just two hours
The prefabricated walls considerably shorten the construction time on site. Thanks to the intelligent prefabricated solutions, the installation can be put into use about two hours after being delivered.
Flexible
Technical prefabricated walls serve as a room's lifelines. Thanks to the technical wall, the way a room is used can be changed flexibly and quickly. This is of interest in places such as residential buildings, hotels, offices or schools. The installation of a technical wall creates a self-supplying system and renders changes to the existing building largely superfluous.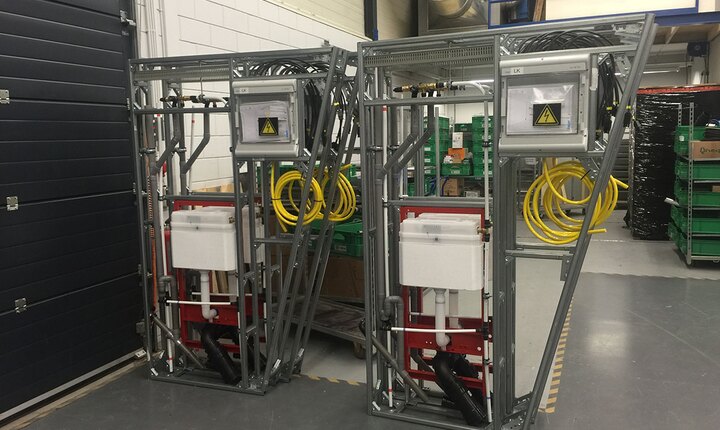 Advantages of the prefabricated wall
Apart from all the required electrical facilities, it also takes care of the water supply, waste water, sewer system and the like. And it can, of course, be adapted entirely to the client's wishes.  Then there are the technical advantages of prefabrication:
Standardisation of the technical design;

Push-fit solutions that considerably reduce the installation time;

Higher quality through a production environment that is easier to manage;

More cost-effective construction in a more suitable production environment.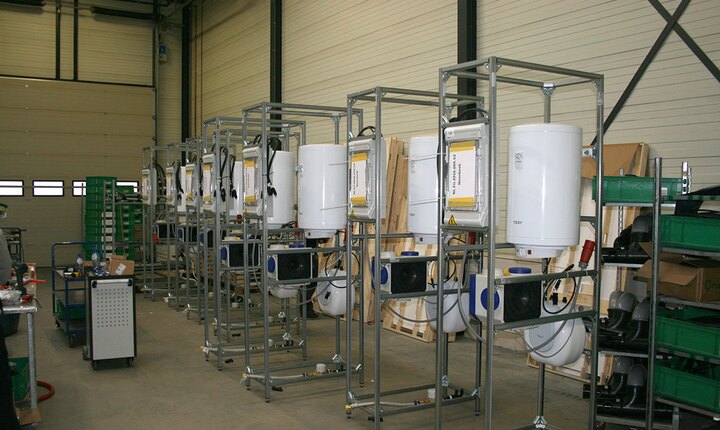 Extraordinary projects
The beach houses in Cadzand
The prefabricated walls and the TECElogo piping system were used by Conntech for, amongst other projects, the impressive beach houses in Cadzand. The wonderful design and luxurious furnishings are impressive. All houses have a private terrace, an open-plan kitchen, two bedrooms and their own bathroom and toilet. The beach houses are only to be found on the beach for six months each year and are stored over winter. The participants need lots of inventiveness for everything to proceed without a problem. Amongst other things, good seawater- and sand-resistant couplings and push-fit connections are used, which can be easily connected year after year.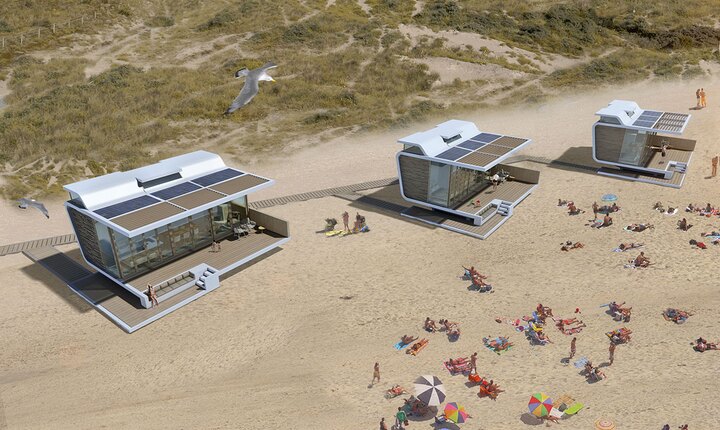 Mobile housing units of Tempy
The prefabricated walls and the TECElogo piping system were also used by Conntech for the housing units of Tempy. Tempy is a housing concept in which flexible supply units are temporarily installed in the rooms of vacant buildings. A Tempy unit increases living comfort through its innovative design. A Tempy unit can be easily set up, is fully autonomous and location-independent. A Tempy unit is quickly installed!