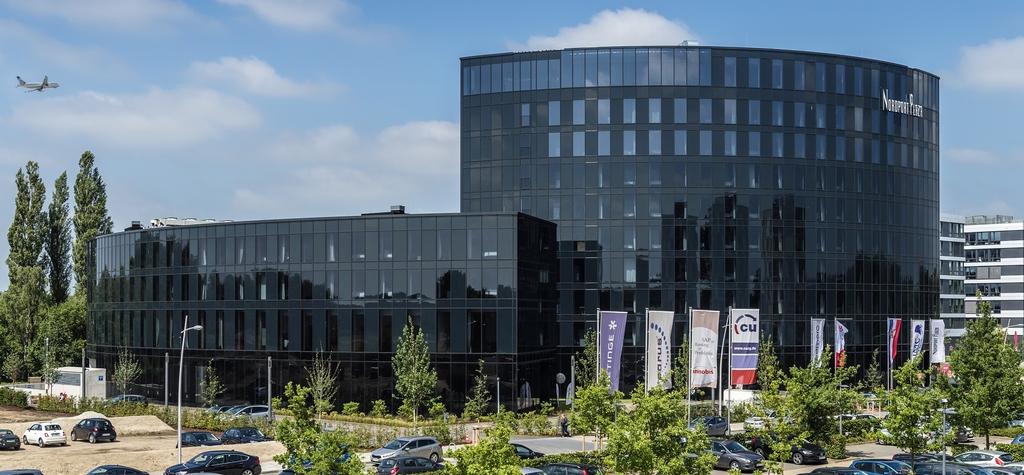 Germany

, Hamburg
Nordport Plaza
The use of industrially prefabricated TECEsystem sanitary walls for bathrooms meant construction of the Nordport Plaza Hotel at Hamburg Airport could be sped up significantly. The walls simultaneously function as dividers between rooms.
The 4-star superior hotel was finished after a construction period of 24 months. Industrially prefabricated sanitary walls that were specially tailored to the installation situation were used to optimise the construction process and are completely preassembled for potable water, heating, drainage and ventilation, then delivered ready for connection to the construction site.
Due to the fact that the sanitary walls also function as dividers between the hotel rooms, special attention was paid to the sound insulation. In order to ensure this and to save additional construction time, machined blown-in insulation was utilised. In this scenario, the cavities in the sanitary walls are completely filled with granules of mineral wall using a pneumatic tool. This suppresses resonance effects and significantly reduces noise.
The TECEsystem package comprises an all-round service from consultation and requirements analysis to planning the systems and includes the piping schematics and production drawings right up to instruction of the on-site contractors. A fixed delivery schedule, including the release quantities for the just-in-time delivery from the TECE factory, ensures that the sanitary walls arrive on site on time.